Some of my partners and friends
Sumo Business Development
SUMO Business Development in Sweden,  has a network of 60 Professional Certified Coaches that provide coaching and business development workshops within their reach of clients. SUMO encompasses a wide variety of competencies from many areas of business and walks of life.
& Friends
&friends are the best sprint facilitators you can get in my opinion.  A design sprint aims to solve big problems and test new ideas in a short-defined time! &friends creates value for their clients leading awesome design sprints and engaging workshops – both on site and on distance.
NLP Center Sweden
NLP Center Sweden deliver amazing training programs in NLP, such as 4 day NLP foundation and 10 week NLP practitioner,
Ciminero & Associates
Ciminero & Associates, P.A. is a psychology consulting firm based in Miami, Florida that has provided crisis management, crew counseling services, and training programs for all the major cruise lines for the past 30 years. Tony Ciminero. Ph. D. who specializes in responding to critical incidents established the firm which is now composed of several mental health professionals with diverse cultural and language capabilities.
The persons that I consider as my biggest influence in coaching and leadership are mainly known from the world of sports and performance. The athlete's they work with are on a competitive level that is enormously high and they are incredible motivated and aware of their potential. Although they represent the cutting edge, I believe any person or organization can learn from and use the same mindset and techniques to elevate and sharpen behavior and results.
The role of a Coach and how she uses the "power of thought" has a huge impact on the result. Great coaching is powerful in all walks of life, not only within the world of sports. Here are some of the persons that have influenced me on my journey.
John Wooden
John Wooden (October 14, 1910 – June 4, 2010) was an American basketball player and head coach at the University of California, Los Angeles. Nicknamed the "Wizard of Westwood," he won ten NCAA national championships in a 12-year period as head coach at UCLA, including a record seven in a row. No other team has won more than four in a row in Division 1 college men's or women's basketball. He dominated American College Basket ball for 30 years. In College Basket, you can be sure that you will have more new team members every season than in any other league as the players leave college after finishing their studies.
Kjell Enhager
Is a coach in business, culture and sports. He has lectured in front of hundreds of thousands of people and has coached some of the biggest superstars and companies in Sweden and abroad. He is well known for coaching the Swedish National Women's Golf Team starting 1999, when he introduced "Vision54". This thought model challenged why not it would be possible to "birdie" all 18 holes at one round. The team advanced in the world ranking from #23 to # 1 in just 3 years.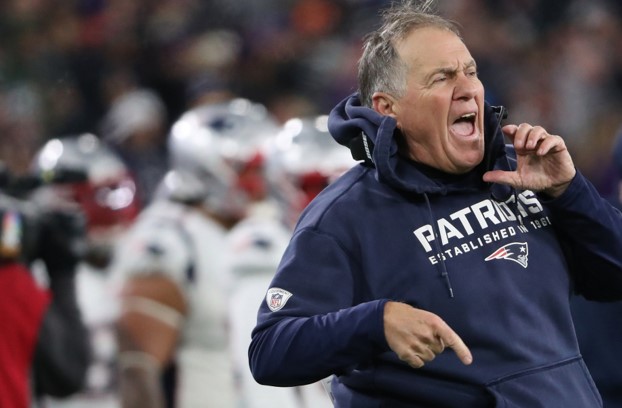 Bill Belichick
Head Coach for the American football team New England Patriots. American Football is a cleverly  structured sport that with new talent drafted every season, combined with a salary cap for the teams, an abundance of money is not the key factor to achieve success. Belichick has been able to keep his team at the very top for many years. With 16 wins in AFC, 9 Super Bowl finales whereof 6 Super Bowl victories with New England Patriots, Bill Belichick is one of the most successful Coaches still active. He also has 2 Super Bowl wins with NY Giants as defensive coordinator.